SNAP Junior is the perfect opportunity to discover how much fun it can be to pretend to be a member of the Italian Parliament. Together with your classmates and other young students like you, from other schools, you will work within a simulated Parliamentary Group, putting into practice everything that normally happens inside the Chamber of Deputies: you will make speeches, approve bills and amendments. And to make everything more fun there will be crises, which you will have to face and manage with competence and cold blood, taking urgent measures to resolve the emergency. SNAP Iunior is held in Italian and is intended for middle school students.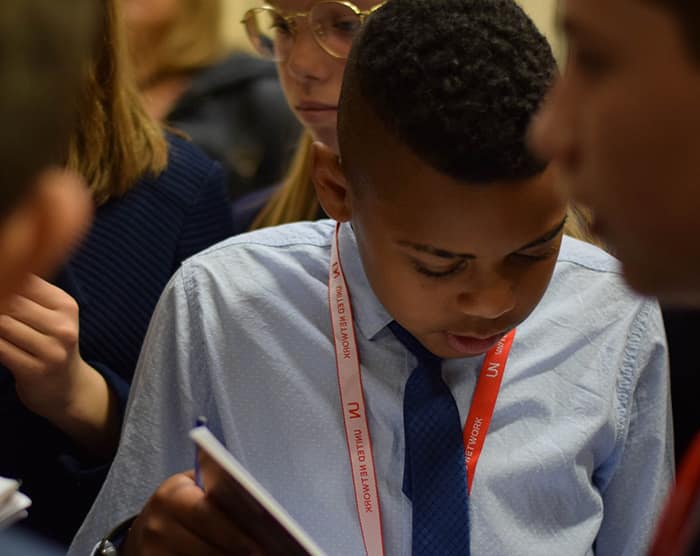 How it takes place
SNAP IUNIOR?
The United Network staff, composed of university students with years of experience in running simulations, will help and encourage you, step by step, to work, as a Member of Parliament, within your parliamentary group. From the first day you will begin to put your hand to your proposed law, alternating moments of formal debate to moments of confrontation and collaboration or – why not – even "clash", between the various groups. At the end of the three days of work, you will vote on the bills you have drafted during the simulation. The course will end with a concluding ceremony in which honorable mentions will also be awarded to those who have best interpreted their role. But, don't forget, you'll still be a Congressman, so remember the formal dress: jacket and tie for the boys and suit for the girls.
The simulation will be preceded by a training course that will allow you to live the days of simulation with peace of mind, awareness and also having fun. The training course will have a total duration of 6 hours. United Network staff will help you during the training, if you have doubts, questions or simple curiosity about how the simulation works. They will always be next to you, ready to give you a hand.
All students enrolled in Italian middle schools can take part in SNAP IUNIOR.
You can enroll by clicking on this link. Instructions for completing the registration will be sent to the student's contact email following registration. Registration will be considered valid only after the balance of the participation fee has been paid. Student participation in the simulation is limited in number. Students who do not complete the registration in the required time will be placed on a waiting list.
The costs of participation in SNAP IUNIOR are indicated in the information material distributed at schools. You can request more information by sending an e-mail to info@unitednetwork.it or calling our office. The fee includes: participation in the Delegate Training Course; participation in SNAP IUNIOR; educational materials; certificate of attendance and participation.
Each year United Network provides more than €100,000 in scholarships to support lower income earners. To apply for a scholarship, sign up for the project and follow the instructions provided in your reserved area. Final membership may be made contingent upon the award of a scholarship.
The SNAP IUNIOR project is conducted in Italian.